5 tags
The truth about the truth...
"What is truth?" - Pilate "If you hold to my teaching, you are really my disciples.  Then you will know the truth, and the truth will set you free." - Jesus Sometimes I wonder if people want truth at all. Really… 'Cause honestly, the truth usual sucks. It's just there. Staring us down whether we like it or not. Numbers on a scale, digits in a bank account, a flat...
1 tag
5 tags
Mind your words...
It's funny how specific stories from your childhood stick with you through the years. I often recall a conversation that happened as my mother was driving my younger brother and I home from school, slowly easing through afternoon traffic. I couldn't have been older than 9 or so and my brother a couple of years younger. Ever inquisitive, my brother spotted some contraption along the way and needed...
Watch
1 tag
A new mantra...
Step back in time with me a moment, open this diary,  brace yourself for some melodrama, and take a peek into a frame of mind i found frozen into few dozen lines.  "Here I am… This dark room with a chilling wind that cools not your body but your heart and soul…leaving them feeling exposed and frozen.There are no visible windows nor are there doors and yet I am able to see out,...
in a mirror dimly: Unmet expectations →
inamirrordimlynm: As a young teenage Christian I had absorbed the message that if I do what is right, God will bless me with happiness and success. Through my late teens I spiraled into a depression which clouded my days and nights with fear, hopelessness and desperation. Many times I felt God's compassion…
1 tag
God's mercy and forgiveness →
God gives us his mercy and forgiveness whether we want it or not, whether we repent or not. But if we repent and we want it, then that mercy is just glory and happiness and a blessed life. But if we resist it… it's Hell! In fact, the fire of Hell is not God punishing people. The fire of Hell  is the presence of God's love, His mercy and His compassion on people who don't want it, don't accept...
4 tags
Separation Anxiety
Raise your hand if you've ever been taught or heard the phrase that "sin separates us from God" ? Yeah me too.  Like many other things, I was also told how to understand this saying. [[MORE]] It was explained to me that God is so holy and good that when we screw up, which we all do, he can't be around us. Like bubble boy and germs or a snowman and the sun, I was told...
3 tags
Hope Sustains me
Who am I?  Who are we? Slaves to self. Slaves set free? Sometimes weary, sometimes weak. But hope sustains me. Hope sustains me. Hope in a love that makes all things new, that guides the way to what is true. Hope in a love, that's hard to do. Hope in love,  hope in you…   
3 tags
"…But the dangers of believing in a God whom we cannot but regard as evil,..."
– C.S. Lewis's in a letter to 'Mr. Beversluis' "Some things which seem bad to us may be good. But we must not corrupt our consciences by trying to feel a thing as good when it seems totally evil."* *from The Collected Letters of C.S. Lewis: volume 3, 1436-37
4 tags
Watch
The Cross – Wrath or Love?
2 tags
Scotland Preview
In June my husband and I took our first trip across the atlantic to Scotland. I've begun to look at my photos properly on the computer (we uploaded many directly from our phone while on the go) and edit a few . Here's a couple so far from Lochgoilhead and the areas in the vicinity, our favourite spot on the trip. "Rest and Be Thankful" [[MORE]] "Rest and Be...
2 tags
Our lack of compassion
simplyorthodox: Our lack of compassion, hardness of heart, and mercilessness towards orthers form an impenetrable curtain between ourselves and God. It is as if we had covered a plant with a black hood, and then complained because it died from lack of sunlight. - Fr. Alexander Elchaninov
3 tags
"The great source of both the misery and disorders of human life, seems to arise..."
– ― Adam Smith, The Theory of Moral Sentiments
2 tags
"Let no man think lightly of good, saying in his heart, It will not come nigh..."
– Buddha 
Watch
3 tags
Watch
I like this lady
1 tag
1 tag
"Father, I know that you are working in me, but I find myself full of paradoxes...."
– (via churchjanitor)
1 tag
5 tags
Da Vinci and the Bible (without the Code)
We have a tendency to perceive our view as right, and others' views as wrong. We are very quick to say, "can you believe the things those people actually think", when truthfully, our view may be just as off base. Maybe the majority of views hold elements of truth. [[MORE]] We have no perfect view that captures everything. Some are more reliable than others, and one may appeal...
4 tags
in a mirror dimly: Reflections on Easter →
A good friend of mine, my youth pastor (as a youth) and now an elder at the church I'm in community at just started his own blog. A cyber-home for his very good thoughts. inamirrordimlynm: Good Friday is a bit of a buzz-kill. I don't like to think about death. Most of us don't I would guess. It's the inevitable shadow at the end of the tunnel we would like to put off as long as possible...
6 tags
"I can't speak for my coreligionists, but, personally, I wish they'd break the..."
– by KYLE CUPP
5 tags
"Human beings may separate things into as many piles as we wish - separating..."
– Barbara Brown Taylor, An Altar in the World (via invisibleforeigner)
4 tags
3 tags
6 tags
10 things that inspire me.
in·spire/inˈspī(ə)r/:  To fill (someone) with the urge or ability to do or feel something, esp. to do something creative.  Inspiration is sometimes an elusive, phantom. Other times an ocean to swim in. Either way it comes, it goes, it's here and there, but it is always needed. When I gathered this list I was in a particularly uninspired mood, floating along in the doldrums but ironically...
3 tags
3 tags
"When Paul refers to 'the gospel', he is not referring to a system of salvation,..."
– NT Wright 
5 tags
"We, and our opinions and perspectives do not dictate what the Church is now and..."
– Resurrection by Rowan Williams 
4 tags
Parables retold
Matt Mikalatos had a similar upbringing to me (or I to him), having been fully imersed in Christian culture and education from soother to drivers license.  As he says here One side effect of growing up in Christian culture can be a certain contemptuous familiarity with the Bible. I remember impatiently tapping my feet when we trotted out the Christmas story, begging for it to end so we could...
6 tags
new old stuff
originally posted by my husband jamtaylor We went to an auction and got this old steam trunk for $23 (USD). It's a bit beat up, and it's not TOO sturdy, but it's nice. Tiff cleaned it up a bit and it's now a coffee table.
5 tags
"Listen to this again: Colorblindness has nothing to do with eradicating..."
–  undercovernun
1 tag
Father, look with compassion on the whole human... →
O God, you made us in your own image and redeemed us through Jesus your Son: Look with compassion on the whole human family; take away the arrogance and hatred which infect our hearts; break down the walls that separate us; unite us in bonds of love; and work through our struggle and confusion to accomplish your purposes on earth; that, in your good time, all nations and races may serve you in...
7 tags
Watch
Go support this on Kickstarter and make it happen!
3 tags
3 tags
5 tags
The Kingdom of God is... | Involuntary-Guest-Post
Ever so often I read a blog post, a chapter in a book, a line in a song that makes my heart leap and my soul swell with a resounding YES. This post by Sara at her blog Emerging Mummy is one of those. Here is an Involuntary-Guest-Post. Read the entire post including the introduction at her blog.   All good and perfect gifts come from the Father. The same Father watching a road for a wayward...
5 tags
2 tags
3 tags
Don't you ever just feel exhausted in your soul?
8 tags
2 tags
Through faith... | Involuntary-Guest-Post →
I really appreciated this blog post by Cory Copeland. So much so, in fact, that's it's an Involuntary-Guest-Post. "During my 26 years, I've found myself wrought with doubt. I've doubted myself. I've doubted my intentions. I've doubted my gifts. I've doubted my religion. I've even doubted God. Through my journeys and struggles, it's been easy for me to fall to the ways of the...
4 tags
"O Lord, you have taught us that without love whatever we do is worth nothing:..."
– - Book of Common Prayer 1979
4 tags
Ash Wednesday - a preparation to rejoice in His...
Today is the beginning of Lent in the West.  I've never observed Lent, having grown up in 'non-denominational' Christianity. I probably first discovered lent when, at around 11 years old having just entered public school, I arrived one day to the sight of half the other students sporting ashen smudges across their foreheads. At the time, I'm sure I got an 11 year old...
3 tags
3 tags
"You are the peace of all things calm You are the place to hide from harm You..."
– - Celtic Prayer circa the 1st millennium
6 tags
"And so I urge you, go after experience rather than knowledge. On account of..."
– - chapter 23, The Book of Privy Counseling
3 tags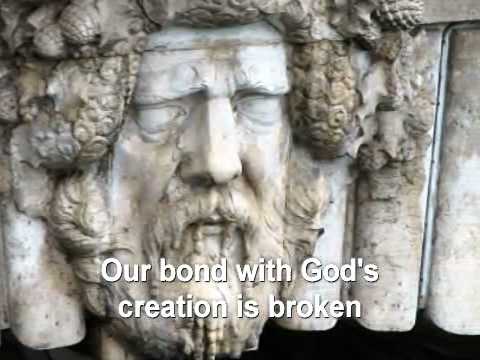 5 tags
"…language can be a window through which one glimpses God, but never a box in..."
– Mclaren quoting C.S. Lewis, Generous Or+odoxy